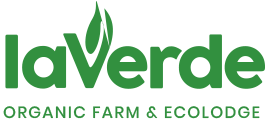 We are aware that every company has a social and environmental impact. Therefore, we try to find solutions in a creative way, which result in ecological and environmental conservation benefits in the communities where we operate and generate a beneficial impact in general.
LaVerde Organic Farm & Ecolodge consists of a model farm where agricultural production, reforestation, agro-tourism and ecotourism activities are developed in a biological and integral way. This model proposes a 70/30 ratio. In other words, it seeks to maintain 70% of virgin forest and 30% of highly effective human activity.
The farm has 3 main axes:
Reforestation
we work with 10 partners of APROBOT (Association of Biological and Tourism Producers of the East) to promote a production system which respects and cares for life and the forest. It also supports reforestation in places where human activities have reduced vegetation cover.
Agro-tourism and Educational Tourism
We execute and promote communally and environmentally friendly tourism. We work to offer tourists spaces for leisure, relaxation and discovery of the environment in connection with nature. We generate high levels of ecological awareness and establish a proposal of linkage in favor of the conservation and improvement of the environment.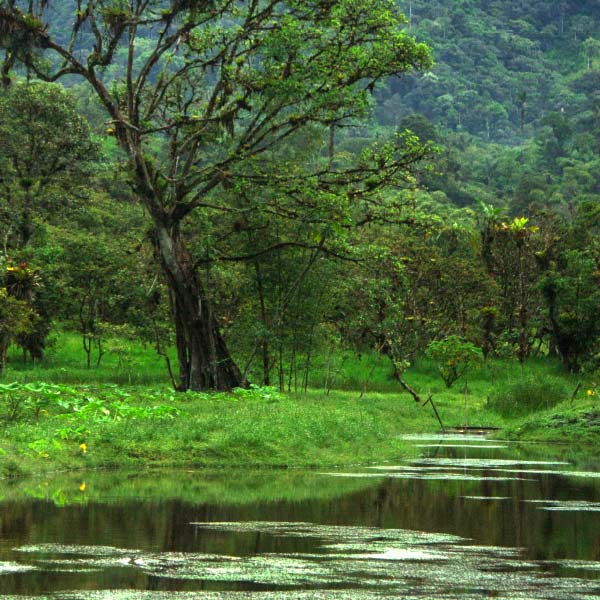 Sale of endemic products from the Ecuadorian Amazon Region (Napo)
Natural: Coffee and raw cane sugar
Agro-industry: Dairy products and canned food
Useful handicrafts without deforestation
Farming and livestock products
Plants and animals for the creation of new farms
We want to meet you! For more information about the project or tourist visits write us to info@laverdecolodge.ec